A user of MPS Monitor since 2012, Dms-Group has chosen to migrate to version 2.0 of the software to ensure an even higher level of service to its customers and further simplify the administration of managed print services.
Dms-Group, a dealer in the Veneto region active in managed print services, has chosen to migrate to MPS Monitor 2.0, the new version of the Software-as-a-Service (SaaS) platform for remote management of multifunction printers and Managed Print Services, for an even simpler user experience and to take advantage of new features that allow it to further improve the level of service offered to its customers.
Based in the province of Padua and with a team of 9 people, Dms-Group offers printing products and services to over 1800 customers and has been using MPS Monitor since 2012 to support the provision of its managed print services. The dealer was strongly convinced in its choice of the platform, having recognised in MPS Monitor a solution designed not just to collect data on printers but also to manage the entire fleet of machines. MPS Monitor was the chosen solution because of its ability to fully support the administration of managed print services, from consumables management to automated counter readings for printing devices, a crucial function for invoicing cost-per-page contracts.
In spring 2019, Dms-Group was immediately keen to migrate to the new MPS Monitor 2.0 platform. The new version assures full data security, regulatory compliance and independent support for multifunction printer models from all major manufacturers, as well as seamless integration with the dealer's management systems. "What impressed us right from the start in MPS Monitor 2.0 is the greater ease of use of the platform, which is even more intuitive than the previous version," explains Cinzia Calzavara, who works in the Dms-Group administrative area and acts as the company's main contact person for the MPS Monitor project. "MPS Monitor 2.0 also offers new Business Intelligence and process management features that allow the level of customer service to be further improved. For example, it allows even greater drill-downs on machine data and we can be even more timely in solving any issues our customers may have."
MPS Monitor 2.0 also offered Dms-Group even greater reliability in data collection. "For example, it is possible to detect even more immediately when equipment stops communicating with MPS Monitor's data collection agents and thus take prompt action to restore the link," Cinzia Calzavara points out.
Finally, Dms-Group also appreciated the increased automation of various management processes related to the machine fleet of individual customers. For example, it was considered very useful to create a list of consumables that can be associated with each multifunction printer model without having to select them individually, thus reducing the possibility of errors.
"MPS Monitor supports dealers in the printing sector in the daily management of their business processes and in quickly and automatically resolving issues related to managing a fleet of printers," Nicola De Blasi, CEO of MPS Monitor Srl points out. "Dealers who try our solution immediately notice how complete it is functionally, the extreme ease of use and the focus on processes. Dms-Group's experience is the perfect example and explains why we already have over 600 dealers worldwide. With MPS Monitor 2.0, we're offering dealers the opportunity to make a further leap in quality in their managed print services, and Dms-Group has already recognised this fact after just a few months of use."
# # #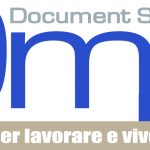 Dms-Group
Dms-Group S.r.l. was founded in 2009 by the merger of two companies with 30 years of professional experience and expertise in the provision of technical assistance and solutions for the office.
Based in the province of Padua, Dms-Group sells and rents out multifunction printers, provides highly qualified technical assistance (certified by the manufacturers of the printing devices themselves), FIR certified disposal service for toner cartridges, trays, electronic waste (WEEE) and solutions for document management, including cloud solutions.